Is Covid Over Yet? What Do Experts Say?
·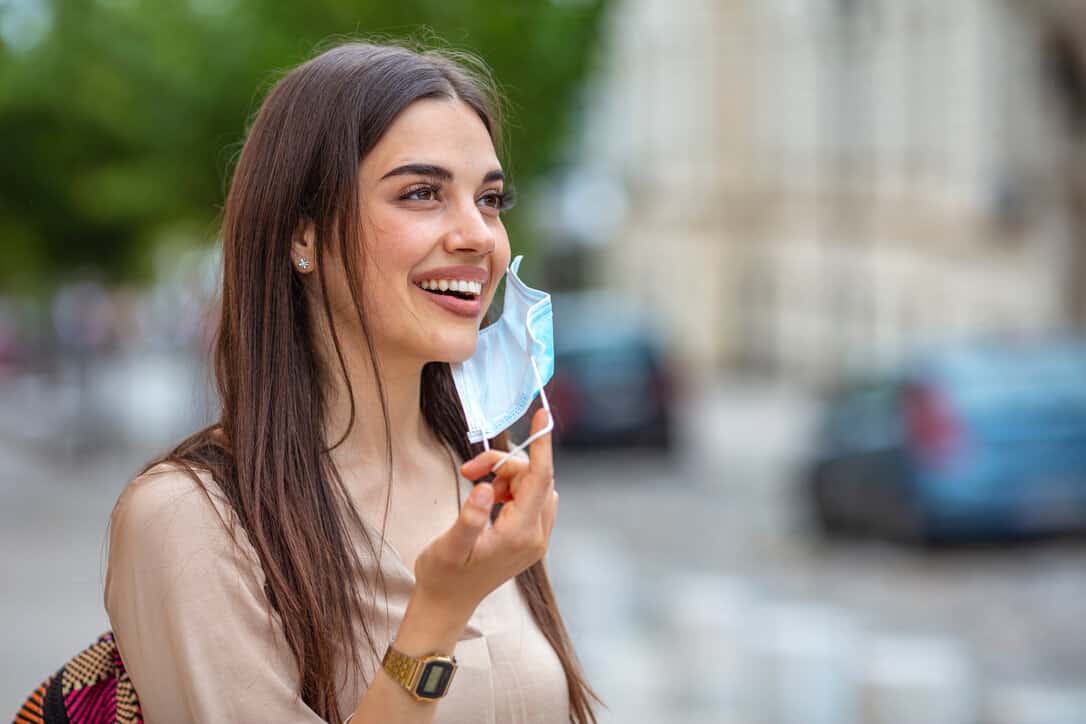 In March of 2020, the Covid-19 pandemic struck and the world changed virtually overnight. Ever since, governments around the world have implemented multiple restrictions to prevent the spread of the virus.
However, after two years of uncertainty, it seems like things are finally getting back to normal. Many countries recently decided to waive mandatory testing and mask wearing, among other measures. Thus, Covid restrictions worldwide have never been as flexible as they're today.
So, is Covid over yet? Should everyone throw their masks away for good? In this post, we'll discuss a few main points around this subject. We'll share:
What experts have to say about it
An overview of the current Covid situation worldwide
Let 's begin.
The Experts' Point of View
According to WHO's Director, even though reported cases and deaths are decreasing worldwide and many nations have lifted all restrictions, Covid is far from over.
Due to a lack of testing infrastructure worldwide, experts have warned that the global case number is likely much higher than what has been publicly disclosed. This is especially the case for poorer countries and nations where testing efforts are being reduced.
In the last few weeks, the worldwide rate of daily cases seems to have substantially dropped by 41%. However, the apparent fall is likely to be strongly influenced by reduced testing and underreporting of positive cases.
Thus, public health officials have limited insight into how the virus is currently spreading and evolving. It's currently very difficult to detect new variants or outbreaks in time and take appropriate precautions.
How's the Covid Situation Worldwide? An Overview
Beyond travel and local Covid restrictions, it's also fair to consider the current situation in each region and country. As a matter of fact, many nations are facing new increases in Covid-19 cases. Let's take a look at some major travel destinations in the world.
USA
During the last few weeks, there has been an increase in Covid-19 cases across the USA, including in places like New York, Chicago, and Massachusetts. Although national leaders said that the virus is no longer a threat, local authorities are again warning the public to be cautious. New York City's health commissioner advised citizens to continue wearing masks indoors. Plus, the waving of mask mandates for kids under 5 has been postponed in the big apple.
Additionally, the US government has stopped subsidizing testing programs. Thus, more and more people are using rapid home tests rather than going to a lab, and their results are hardly ever reported. Keeping track of the actual number of current Covid cases has become increasingly difficult.
Europe
Many European nations have recently lifted all Covid restrictions. This is why a third of the region is now experiencing an increase in Covid-19 cases. At the end of March, the number of newly confirmed cases had risen to 5.4 million from 4.9 million as of end-February.
According to WHO Europe's director, Hans Kluge the most affected countries are:
Greece
France
Cyprus
Germany
Italy
He emphasized that "those countries are lifting the restrictions brutally from too much to too few".
China
In Shanghai, there are 20,000 new cases reported daily. In fact, they recently reached a new record of 26,000 cases in 24 hours, and consequently, Shanghai underwent a strict 10-day lockdown in early April. However, local measures will start to ease.
Local authorities plan to remove some restrictions in areas that haven't reported any new Covid cases for the past two weeks. This would allow people to finally leave their homes, as long as they follow health protocols. Residents of high-risk areas will have to remain at home until further notice.
Shanghai has experienced the most severe outbreak since the beginning of the pandemic in 2020.
So, Is Covid Over Yet?
Experts say that "the pandemic isn't over until it's over everywhere".
It's safe to assert that Covid-19 is far more contained this year than in 2020 and 2021. However, to keep things running smoothly, it's crucial not to forget about the virus. And most importantly, in light of the diminishing testing efforts by many nations, it's key to have as many Covid cases reported as possible.
That's the only way for health professionals to:
Know the number of current positive cases in each region
Be aware of how the virus is spreading across the globe
Understand how the virus is evolving
Detect new strains, especially those that may pose a new threat
Proper testing helps detect a potential surge in cases before it even happens. Hence, getting tested is essential.
Wondering where to get tested for Covid-19? No matter where you are, discover Covid testing locations near you with our international directory.