Hotel Star Ratings & Hygiene: How to Choose the Cleanest Hotels When Traveling
·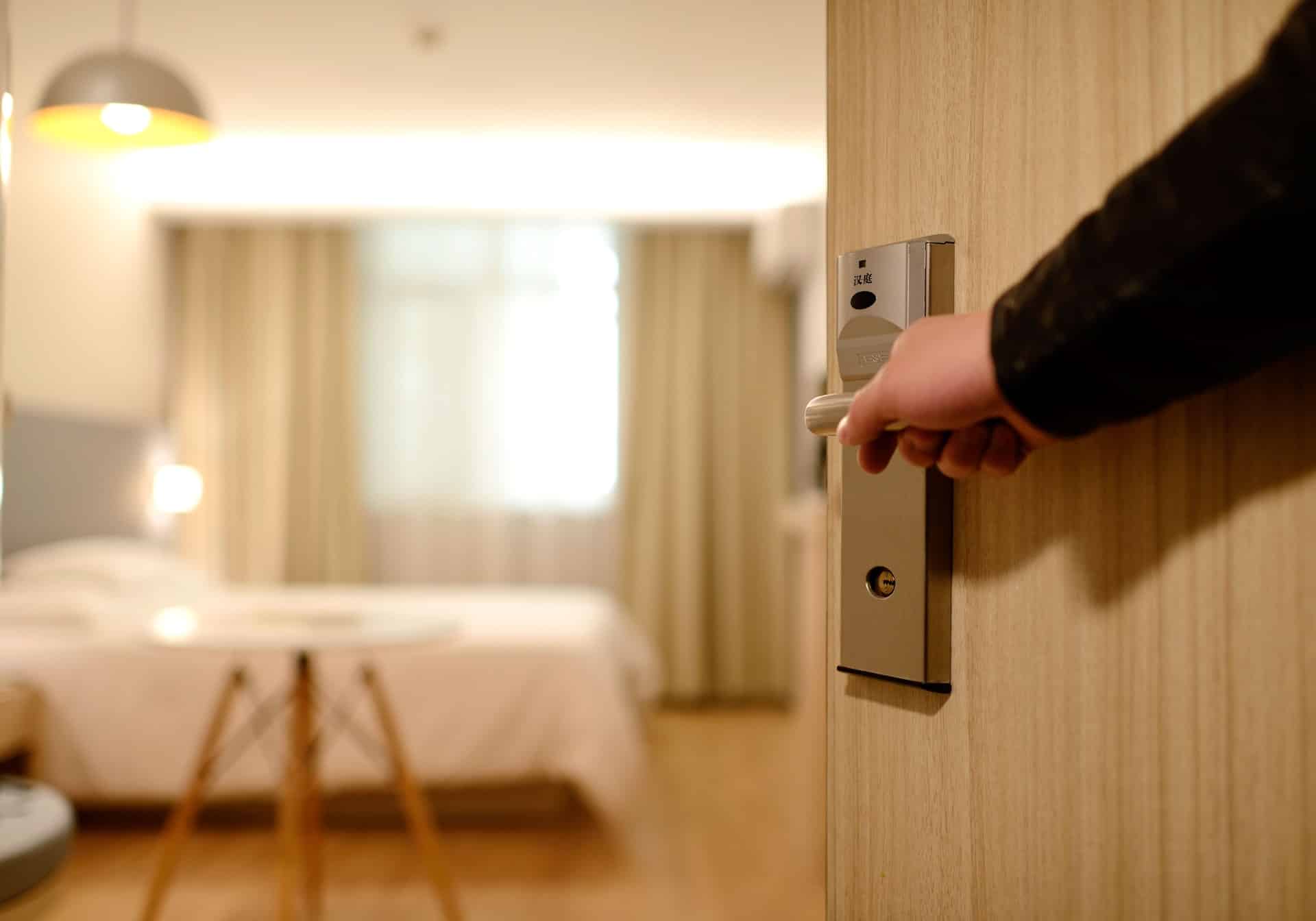 When traveling, choosing the right accommodation is just as important as choosing the right destination. Staying at a good hotel or rental can truly enhance your travel experience. However, booking a place that meets your needs can sometimes be overwhelming.
Are you looking for a hotel with strict cleaning policies & high hygiene standards? If so, you're in the right place. In this post, we'll cover how to find the cleanest hotels when traveling. We'll especially focus on one question: Are hotel star ratings a good indicator of hygiene?
We'll cover:
What do hotel star ratings mean?
What you can expect from each star rating
The difference between European and US hotel star rating systems
The difference between hotel star ratings and hotel reviews
How to find the cleanest hotel rooms
Ready? Let's dive in!
What Do Hotel Stars Mean?
For starters, hotel stars are a way of categorizing hotels according to their services and amenities. As a result, this system is greatly helpful for guests to select the right hotel according to their budget and service expectations.
Regardless of whether guests are looking for just a bed or a luxury experience, hotel star ratings can help them narrow down their search. Some common amenities that determine a hotel's rating include:
In-room phone
In-room safe
Spa & sauna
Gym
Dry cleaning services
Massage services
Generally speaking, a hotel can receive a rating between 1 and 5 stars. 1-star hotels are entry-level, and 5-star hotels are the most luxurious. Nevertheless, it's fair to mention that there's no universal rating system. Each country has its own ranking system with varying standards. And in some cases, it can even differ among states or cities.
In some nations, such as Germany and France, obtaining a classification is voluntary. Meanwhile, other countries, like Spain and Italy, make it compulsory. Therefore, it's fair to say that a 3-star hotel in Norway and a 3-star hotel in the US have been held to different standards.
Plus, in some places, star ratings can be misleading. A hotel could be given additional stars for checking off a few more boxes. The quality of a 3-star hotel may seem better on paper than that of a 2-star hotel. But this is not always the case.
Why? The 3-star hotel may offer you extra amenities such as a dry cleaning service, but they may not make a difference in your experience if they're not essential to you.
Plus, bear in mind that not all amenities are included in your room's price. For instance, some hotels charge extra for a massage service or dry cleaning. Therefore, when choosing a hotel consider what services you're most likely to use.
All in all, we advise you to learn more about how hotels are rated in:
The region you're heading to
Your booking website of choice
European vs. American Hotel Star Ratings
Overall, these are the main differences between the American and the European hotel star ratings:
Some European countries only rank hotels from 1 to 4 stars, with 4 stars being the highest
US hotels are rated by private companies and websites
In Europe, hotels are evaluated by government agencies and independent organizations
What Can You Expect From Each Hotel Star Rating?
Hotel star ratings vary from region to region. But in this section, we'll share a general overview of what you can generally expect from hotels according to their rating.
1-Star Hotels
1-star hotel rooms only provide the bare essentials, such as a bed and a bathroom.
Overall, you can expect:
Basic amenities
Minimal service from the staff
No food options available on-site, except for maybe a vending machine
Limited reception desk hours
An in-room TV or phone may be included or not.
You may think that one-star hotels are dirty and unkempt. However, their rating simply represents their basic accommodations, not their cleanliness or safety. A one-star hotel provides a place to sleep, but that's all it offers.
2-Star Hotels
A two-star hotel includes a bed and bathroom, along with a few basic amenities.
At a 2-star hotel, you can expect:
In-room television and phone
A closet
24-hour reception desk
Billed Wi-Fi
A self-service dining area and snack bar
Daily housekeeping
Some international chains offer 2-star hotels. Popular names include:
Premier Inn
Ibis
Econo Lodge Inn & Suites
3-Star Hotels
A three-star hotel is a good option if you're looking for affordability and amenities. 3-star hotels may not be super luxurious, but they can offer a fair balance between comfort and style.
At 3-star hotels, you can expect:
Bigger rooms with a closet, desk, a comfy chair, and a tv
Free WiFi
Gym
Pool
Breakfast and dining facilities
24-hour reception desk
Room service
In fact, some upscale hotel chains may offer 3-star hotels as well. Popular options include Marriott and Hyatt Place.
4-Star Hotels
Four-star hotels provide amenities, activities, and extras.
At 4-star hotels, you can expect:
A fully immersive hotel experience
Spacious rooms
King-sized beds
Bathrobe and slippers
A coffee machine inside the room
On-site restaurants
Pools
Spa & sauna
Live music
A room safe
Elegant lobbies
Room service
5-Star Hotels
Five-star hotels offer high-end accommodations and a luxurious experience.
You can expect:
Spacious rooms crafted by interior designers
In-room jacuzzi
Doorman
Designated concierge
Around-the-clock room service
Heated pools and sauna
Fitness centers with personal trainers
Game rooms
On-site gourmet restaurants
All in all, 5-star hotels can offer a glamorous experience. Whether by providing customized menus or accommodating special requests, five-star hotels cater the experience to each guest.
How to Find the Cleanest Hotels
If you want to make sure you stay at a hotel with a solid COVID protocol and exceptional hygiene standards, check traveler reviews.
The good thing about hotel reviews is that they can give you an honest glimpse into the real hotel experience. So you can use customer reviews to determine a hotel's real conditions.
Reviews are usually the best source to determine:
Customer service quality
Cleanliness
How well-located the hotel is
Nearby transportation availability
It should be noted that the star ratings left by customers on review sites are different from hotel star ratings. They only represent an individual customer's general experience there, while hotel stars are a ranking for their amenities.
Overall, hotel reviews offer transparency and honesty about what you're getting. So much so, that we could say they're a far better quality indicator than hotel stars.
Key Takeaways
There are hotels to suit all budgets and needs. However, rather than looking at their star ratings, we recommend checking out their customer reviews.
At the end of the day, hotel reviews will tell you whether their services are as good as they seem. This is especially important when assessing a hotel's hygienic standards and protocols.
Want to get tested before your next adventure? Find COVID testing locations near you with our international directory.