Europe Travel Restrictions & Omicron: Everything You Need to Know Before You Travel
·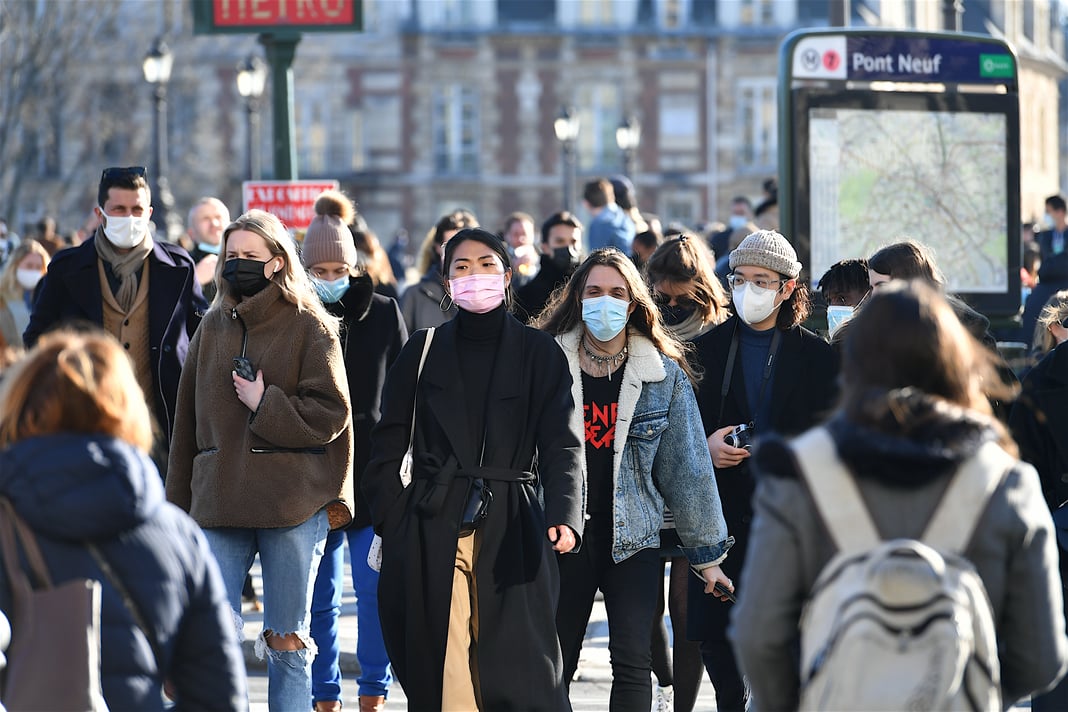 As a result of the new Omicron variant, an increasing number of Covid-19 cases have been reported. Omicron is a highly infectious strain of the Covid virus, capable of spreading very quickly. Therefore, countries all around the world are taking immediate action to protect their citizens.
Europe is one of the regions most affected by Covid-19, and it's currently preparing for a new outbreak. In this article, we'll share:
The new preventive measures governments are taking across the continent
A look at the new Europe travel restrictions
How you can help prevent the spread of the new Covid-19 variant
Let's dive in.
New Wave, New Measures
Due to a surge in Covid-19 infections, more restrictions are being enforced throughout Europe.
During the holiday season, you can expect:
Lockdowns
Curfews
Vaccine mandates
Travel restrictions
In this section, we'll explain the current situation in some European countries.
The U.K.
Since the Omicron variant is still being studied, the British Prime Minister, Boris Johnson has recently announced that there will be no further Covid-19 restrictions during Christmas time. However, new restrictions may be implemented from December 28th.
These measures could include:
Limiting restaurants' activities to just outdoor service
Restricting private gatherings to two or more households
According to Johnson, more data on this new variant needs to be gathered to define how to fight it effectively.
Germany
The German health care system has been struggling since November, when the Covid-19 wave reached a peak. Therefore, Germany has reinstated travel restrictions for inbound travelers from the UK. Regardless of their vaccination status, all passengers arriving from the UK will have to undergo a mandatory 14-day quarantine.
From December 28th, new measures are also expected. For example, limiting private gatherings to 10 people. Also, the new government is evaluating the implementation of a vaccine mandate.
The Netherlands
The Netherlands has officially started a strict lockdown. Schools, restaurants, and non-essential shops are closed, and only a few guests will be allowed in households. This lockdown aims to prevent the healthcare system from overflowing in January due to an Omicron outbreak. These new restrictions will remain in place until January 14th.
Ireland
Since Omicron is currently the dominant variant in Ireland, the government has recently imposed an 8 pm curfew for the following establishments:
Bars
Restaurants (with takeaway and delivery services as an exception)
Cinemas
Sport venues
Indoor events
Additionally, Ireland also enforced limited attendance at certain events. These restrictions will apply until January 30th.
However, if Omicron cases rise, Ireland's chief medical officer doesn't rule out stricter measures.
France
France has temporarily banned entry for UK arrivals, just like Germany did. Plus, New Year's eve outdoor celebrations will be restrained to prevent the spread of the new covid-19 variant.
Starting in January, those who have been vaccinated will be able to get a "health pass" that will allow them to visit bars, restaurants, cultural venues, and medical facilities. The French government plans to discuss requiring health passes at work as well.
Spain
Starting on December 24th, face-covering will be mandatory in outdoor public spaces throughout Spain. However, there are some exceptions. You won't have to wear a face mask if:
You're exercising
You're in a natural setting
You're only surrounded by people who live with you
You're practicing social distancing
Moreover, the president has recently reported that pharmacies will be authorized to temporarily sell antigen tests to the public. Nevertheless, these won't be kits for you to perform the test at home. You will have to get tested at the pharmacy, under a professional's supervision.
If you're planning to travel across Spain to spend the holidays with your family, we've got some good news. Unlike last year, this time there won't be any domestic travel restrictions.
Austria
Due to its high Delta infection rate, Austria was in lockdown when Omicron hit. The lockdown was lifted at the beginning of December for the holiday season. But, after the New Year, the population will once again be required to only leave their homes for certain vital activities, such as:
Work
Essential shopping
Exercising
In addition, vaccines will be mandatory, starting in February.
Is It Safe To Travel During the Omicron Outbreak?
Omicron cases are clearly surging around the world. If you plan to travel, although traveling by plane is safe, be cautious during your trip. Try to avoid crowded spaces, wash your hands frequently, and wear a face mask indoors.
As you might have noticed, each country has different entry requirements. Generally, authorities will ask you to provide proof that you are Covid-free, by taking a test before boarding. And, for some destinations, you may need to be retested after you have landed.
However, beyond travel requirements, it's well-advised to also get tested before meeting with your loved ones. Especially if they're elderly people, or if they're at risk of severe illness. That's the best way to keep yourself and those around you safe during the holiday season.
Wondering where to get tested? Discover testing locations near you with our global directory.