Covid-19 Asia Travel Restrictions: All You Need to Know
·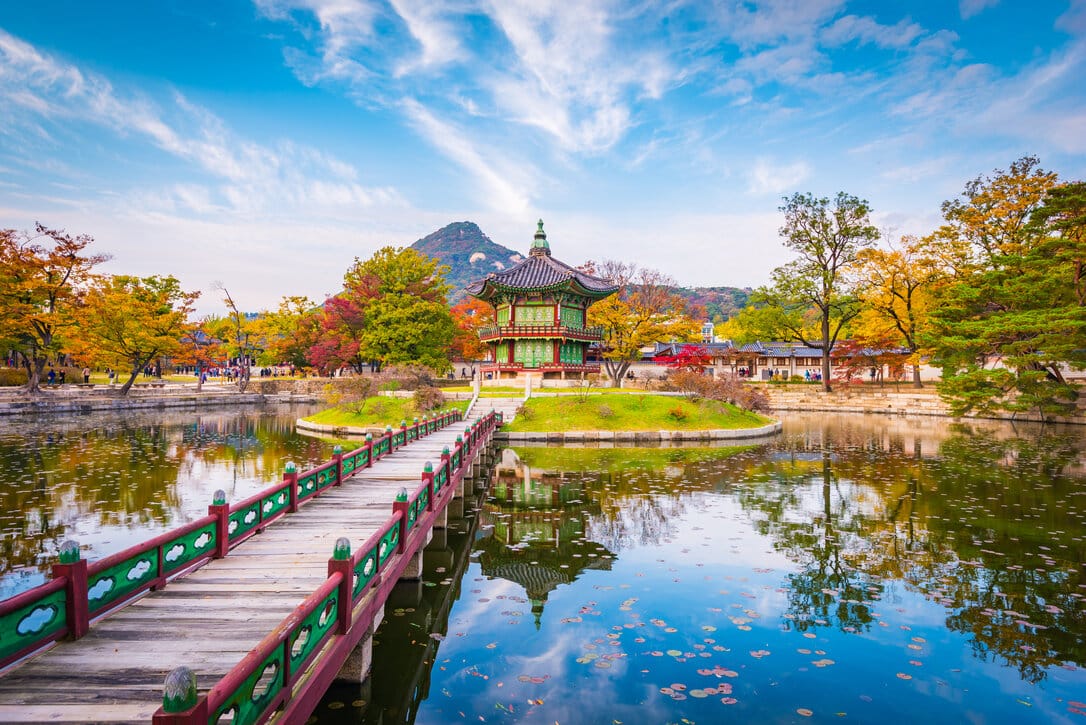 Planning a trip to Asia? In 2022, Covid-19 travel restrictions worldwide are getting more flexible every day. So millions of people from all over the world are now able to resume their travel plans. If you're one of them, this post is for you.
Today, we'll take a look at the current travel restrictions in 6 of Asia's top tourist destinations:
Thailand
Vietnam
Japan
Indonesia
South Korea
Philippines
Malaysia
Let's dive in!
Thailand Travel Bans
In response to the decrease in Covid-19 infections worldwide, Thailand adopted a program known as Test & Go. Basically, if you tested negative upon arrival, no extra documentation would be needed, and you'd be able to go about your trip. But, when the Omicron wave hit, Test & Go was suspended.
Luckily, from April 1st this program will be resumed. In short, Thailand will stop requiring visitors to get tested before flying. However, they'll have to:
Be fully vaccinated
Perform a PCR test upon arrival
Quarantine for a day at a hotel until they get their results
Get retested on day 5 with a self-administered Rapid Antigen Test
Thailand is known for its tropical beaches, breathtaking temples, unique food, and vibrant social life. Thailand is fantastic to visit all year round. However, its peak season is between November and March.
Vietnam Travel Bans
On the 15th of March, Vietnam ended its Vaccine Passport program. Now, to enter Vietnam, you'll need to:
You'll have to use the PC-Covid Viet Nam app to monitor your health during your first 10 days in the country.
Vietnam is popular for its natural settings such as the islands of Halong Bay, and its bustling cities of Ho Chi Minh and Ho. The best time to visit is between May and August.
Japan Travel Bans
As of this writing, Japan isn't allowing tourists to enter the country. However, those traveling for work or academic purposes will have to:
Go through a 7-day quarantine
Provide a negative Covid-19 test taken 72 hours before onboarding the first leg of their flight to Japan
These rules apply to vaccinated and unvaccinated travelers alike. For more detailed information about entering Japan, we suggest you take a look at its official website.
Indonesia Travel Restrictions
As of today, you can enter Indonesia as a foreign national for tourism purposes, as long as you follow these conditions:
You must be fully vaccinated, provide a certificate in English, and register it on their vaccination verification website
You must present a negative PCR test taken within 48 hours before your departure
You must have health insurance with a minimum coverage of 25,000 USD that includes Covid-19 expenses
You must take a PCR test once you've landed, at the airport
Show proof that you have booked and paid for your accommodation
You must quarantine until you get a negative test result
Unvaccinated travelers under the age of 18 can enter, as long as they get vaccinated during their quarantine period.
In the case that your test results are positive, you'll have to quarantine at a hotel until you recover. Be aware that you will be responsible for quarantine, treatment, and test expenses.
Moreover, before boarding, you will have to download an official app, where you can report your current health status. The app keeps an eye out for the virus among the Indonesian population. Thus, if you are in close contact with an infected person, you will know right away.
If you're not vaccinated, you can still enter Indonesia if you have a medical certificate proving that you can't get the vaccine for health reasons.
South Korea Travel Bans
From the 1st of April, fully vaccinated travelers are allowed to enter South Korea, with no quarantine required. To be considered fully vaccinated by the South Korean government, you must have received the last dose in your vaccination scheme within the past six months. Alternatively, you'll need a booster.
If you're planning to travel to South Korea, make sure you upload your proof of vaccination to the Q-Code website before entering the country. Otherwise, you'll be subject to a seven-day quarantine. You'll also need to show a negative PCR test taken within 48 hours before your departure.
South Korea is an eclectic destination. You can find everything from UNESCO world heritage sites to hubs of modern luxury and tech. Depending on where you want to go specifically, South Korea has plenty to offer all year round.
Philippines Travel Bans
Just like Thailand, the Philippines will ease its travel restrictions from the 1st of April. Only fully vaccinated travelers will be welcomed in the country.
You can enter the Philippines by showing a negative PCR test taken 48 hours before your departure, or an antigen test taken 24 hours before your departure. Additionally, you'll have to show proof of vaccination.
According to the U.S. Embassy in the Philippines, only the following documents are considered proof of vaccination:
WHO International Certificate of Vaccination and Prophylaxis
VaxCertPH (the Philippines' national vaccination certificate)
A digital certificate emitted by a foreign government that has approved VaxCertPH in a reciprocal agreement
Other IATF-approved proof of vaccination
If you're a fully vaccinated resident or native Filipino, you'll be subject to the same testing requirements as foreign travelers. Foreign children ages 12-17 will have to be fully vaccinated as well.
The Filipino government has recommended that all travelers self-monitor for Covid-19 symptoms.
Malaysia Travel Restrictions
Malaysia is set to relax its travel ban. From April 1st, both vaccinated and unvaccinated travelers will be welcome.
If you're vaccinated, you must:
Take a PCR test 48 hours before your departure
Take a Rapid Antigen test, performed by a healthcare professional, within the first 24 hours after your arrival
If you're not fully vaccinated, you'll also have to undergo a 5-day quarantine after your landing.
Travelers can upload any requested documentation through Malaysia's contact tracing app.
Key Takeaways
In today's post, we took a look at the new travel restrictions in some Asian major destinations. Although Covid-related travel requirements worldwide are becoming more relaxed, one thing is clear: getting tested is key.
Wondering where to get tested? No matter where you are, or what type of test you need, find Covid testing locations near you with our international directory.