Will COVID End in 2023? The Experts' Take
·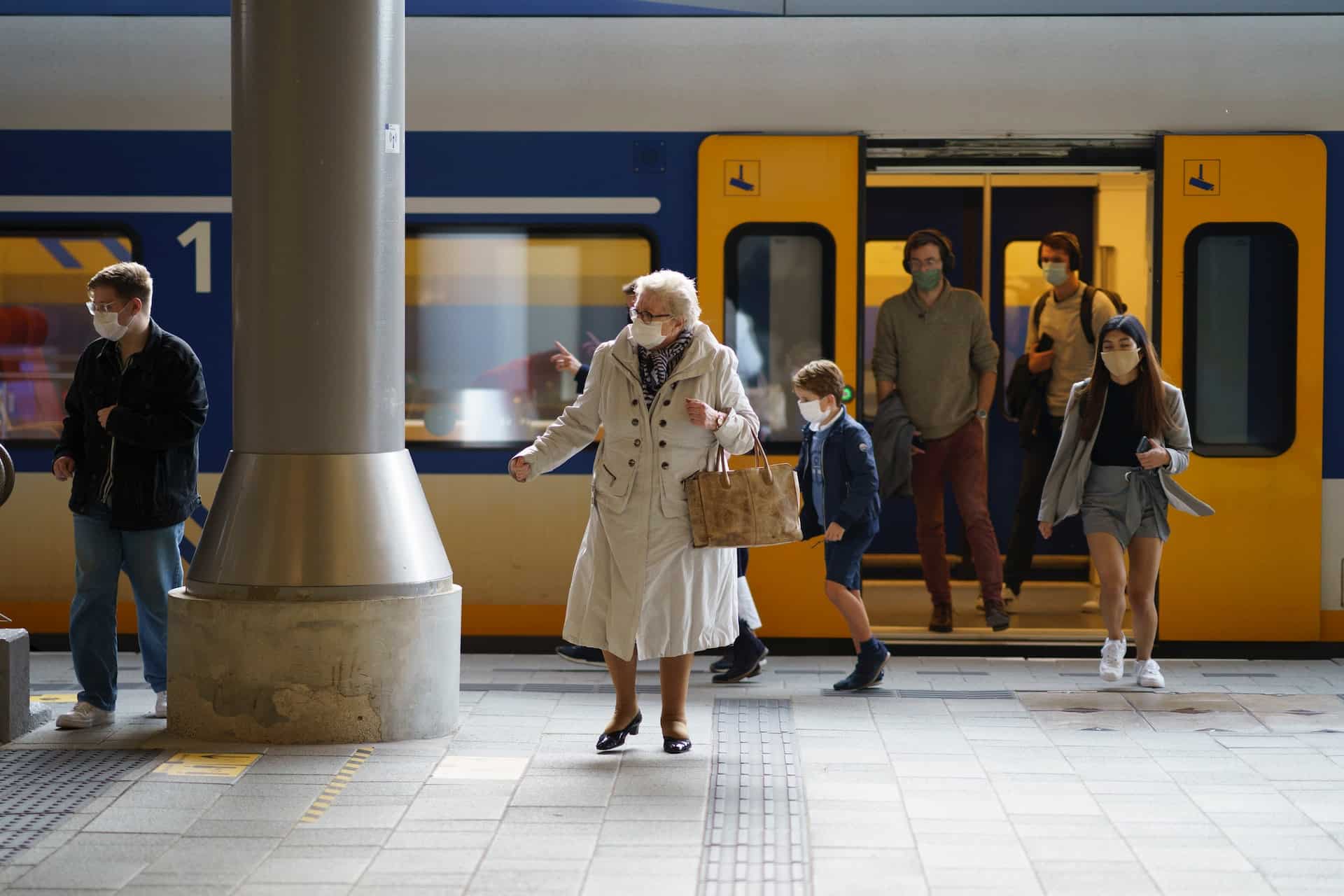 The world has changed a lot since the COVID pandemic started, back in 2020. Everyone's lives were turned upside down in March 2020, and uncertainty permeated every aspect of daily life.
Now, three years have passed, and fortunately life has slowly shifted back to normal. Yet, the truth is that COVID is still around. So, it's fair to ask: When will COVID be over? Will COVID end in 2023?
In today's post, we'll take a look at experts' predictions for the new year.
Ready? Let's dive in.
The COVID Pandemic's Current Status
As of this writing, over 100 million COVID cases have been confirmed in the USA.
According to the CDC:
New COVID cases average 487,387 per week.
Hospitalizations average 5,374 per day.
Fatal cases average 2,952 per day.
Only 14,6% of the US population has received a booster dose.
Hence, we can agree that COVID is not over yet. Although booster vaccines are widely distributed, the majority of the population has been unwilling to receive them. Additionally, only 69% of the US population has completed their first vaccination scheme. And when some people remain unvaccinated, the entire community is weakened.
Moreover, there are other important facts to consider:
Variants can still spread and mutate among the community, affecting vaccinated and unvaccinated individuals alike
Omicron variants are highly infectious, although they are less lethal in general
Some viruses from the Omicron family have become resistant to current vaccines
Many cases go unreported because infected people get tested at home
So, what will happen in 2023?
Will COVID End in 2023?
On December 14th, the WHO stated that it expects COVID-19 to no longer be a global health emergency by 2023. Why? Because its most dangerous phase has already passed.
Nevertheless, COVID-19 seems unlikely to disappear anytime soon. In fact, there is a likelihood that COVID will transition from a pandemic to an endemic in 2023. In other words, COVID has the potential to become a familiar and seasonal disease like the flu.
This is a mixed bag of good and bad news. Although weaker variants may result in fewer fatal cases in the future endemic, human losses may still occur and stagger. For example, the Omicron variant is less deadly than the Delta variant. However, since Omicron spreads more quickly, it has caused more fatal cases.
Plus, allowing COVID to spread unchecked can lead to long-term symptoms. Long COVID is still being investigated. Yet, common life-long symptoms may include:
Headaches
Fatigue
Loss of smell or taste
Hence, even when COVID becomes endemic, it's important to keep fighting it.
COVID in 2023: How It'll Spread & How to Stay Safe
The term "endemic" refers to a disease that exists continuously in a particular population (e.g: HIV, flu, or malaria). Endemics are difficult to eradicate, but they're still manageable. Especially if the affected population is aware of how to prevent it.
When it comes to an endemic, the main focus is to mitigate social damage by preventing the spread of the disease. Consequently, if COVID becomes endemic, it's likely that there will be seasonal efforts to control it.
For instance, crowded spaces may require mask-wearing at certain times of the year. Quarantine restrictions may also become routine. At the end of the day, if you are ill with COVID, staying home will protect others from infection, just like staying home with the flu.
Additionally, yearly COVID booster shots may also become a new normal. Just like the flu, keeping up with the constantly changing COVID strains may require annual shots.
All in all, chances are that COVID may never leave us. Nonetheless, masks and vaccines can help prevent hospitalizations and keep the virus in check.
Key Takeaways
COVID is now better controlled than it has ever been during the last three years. In fact, if future COVID variants continue to become less lethal, COVID-19 is not likely to resurface as a pandemic.
COVID will probably turn into an endemic at some point during 2023. So, the illness will become part of our regular respiratory disease list. Still, it's important to limit hospitalizations, long-term symptoms, and fatal cases by taking proper precautions. Ultimately, that's the only way to keep you and those around you safe.
Remember to:
Wash your hands frequently
Wear a face mask in crowded indoor places
Stay up-to-date on your vaccinations
Get tested if you experience any symptoms and report it if you test positive
Want to get tested before your next adventure? No matter where you are or what type of test you need, find testing locations near you with our international directory.