3 Top Things to Do in Bolivia [+ Entry Requirements in 2023]
·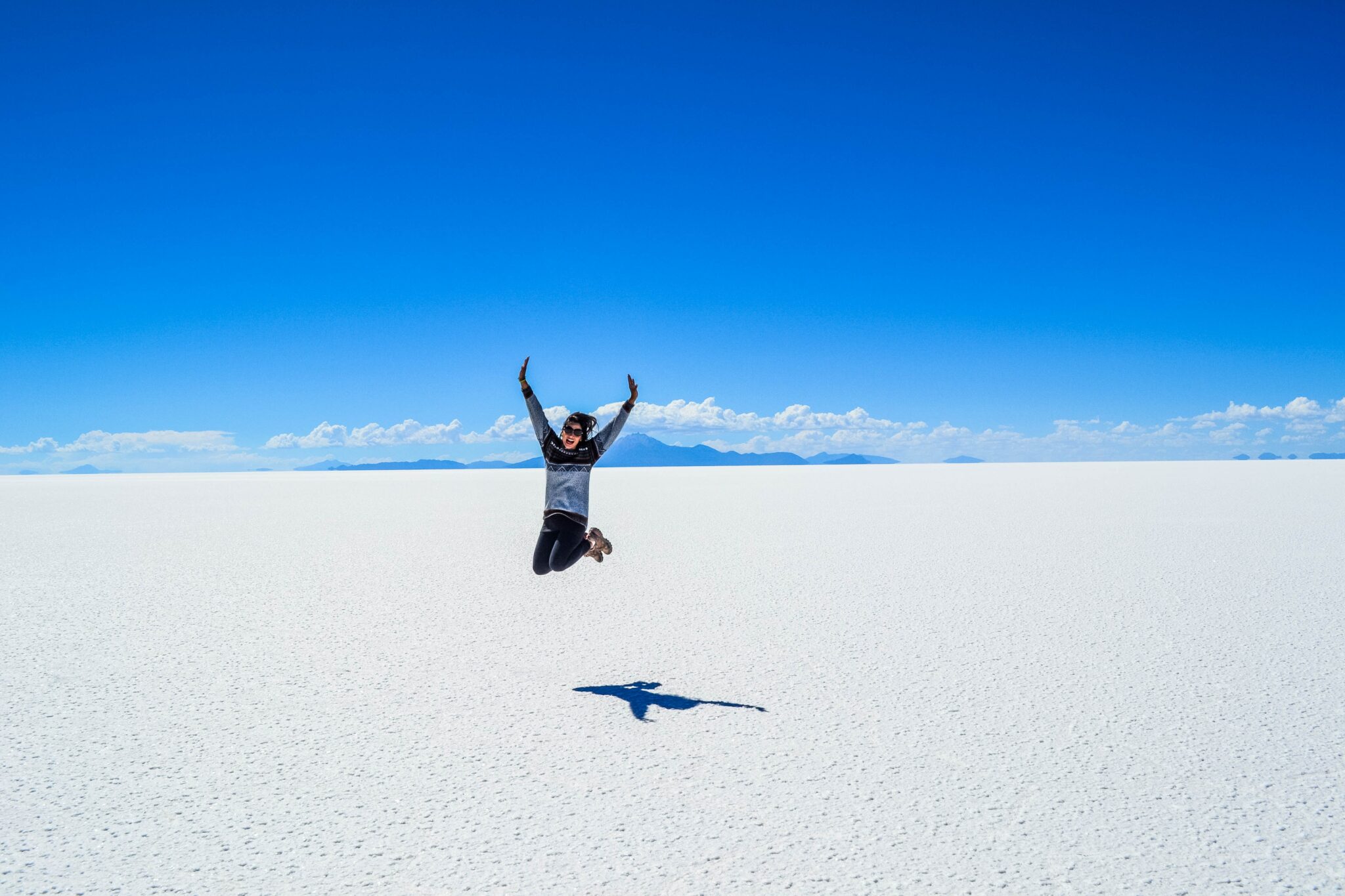 Bolivia, nestled in the heart of South America, is a sought-after travel destination for adventurers and culture enthusiasts alike. With its diverse landscapes, vibrant indigenous cultures, and rich historical heritage, Bolivia is a must-see destination on your next trip to South America. And in this post, we'll share everything you need to know to make the most of your trip.
Today, we'll share:
Bolivia's entry requirements
3 top things to do in Bolivia
Ready? Let's get started!
Entry Requirements for Bolivia: Visa + COVID Test
When it comes to tourist trips lasting less than 90 days, many countries have visa exemptions in place. Nationals from EU countries, the UK, Canada, Australia, New Zealand, Japan, and most South American countries are some examples. In such cases, upon arrival in Bolivia (by land or air), a stamp is placed in their passport, granting them a tourist stay of up to 3 months.
However, this is not the case for US citizens, who need to get a visa upon arrival. Bolivia's visa requirements include:
Paying a 160 USD fee
A hotel/rental reservation for the first nights or an invitation letter
Sufficient funds to travel
The visa granted is valid for 10 years and allows for multiple entries into Bolivian territory.
It's important to note that citizens of other countries also require a visa to enter Bolivia (e.g.: various African countries, Russia, Guatemala, Indonesia, India, and more). We recommend checking the website of your local Bolivian embassy before planning your trip.
Last but not least, Bolivia requires all inbound travelers to show a negative PCR test upon arrival. This test should be conducted within 72 hours before your scheduled entry into the country.
3 Top Things To Do in Bolivia
As you already know, there are multiple tourist attractions in Bolivia.
If you're on a short trip, we recommend visiting:
The Uyuni salt flats
Lake Titicaca
The UNESCO Jesuit missions
Let's take a closer look.
The Uyuni Salt Flats
The Uyuni salt flats (also known as Bolivian salt flats) are a must-see landmark in Bolivia. Spanning an impressive 10,582 square kilometers (4,086 square miles), this is the world's largest salt flat. In fact, it surpasses the size of Puerto Rico.
These salt flats are situated in the southwestern part of Bolivia, within the expansive Bolivian altiplano—a high-altitude plateau stretching from southeastern Peru into Bolivia. Resting at an elevation of over 3,500 meters (11,995 feet) above sea level, the Salar de Uyuni boasts a remote and remarkable landscape, featuring:
Ancient lakes
Perfectly shaped volcanoes
Amazing wildlife
However, reaching the Uyuni salt flats is not that easy. There are multiple transportation options to reach this landmark, including:
Bus
Train
Plane
A combination of the three
Alternatively, if you find yourself in Tupiza (a town situated approximately 200 kilometers south of Uyuni), you can also join a tour from there.
Lake Titicaca
Lake Titicaca sits 3,800 meters high, making it the world's highest navigable lake. In fact, it's also South America's largest lake, covering 8,372 km2. With such immense size, it's home to over 500 aquatic species, like:
The Puna ibis
Chilean pink flamingo
The Lake Titicaca frog
The lake straddles the border between Peru and Bolivia, allowing easy access from both countries. The most popular entry point from Bolivia is the city of Copacabana. Meanwhile, for those exploring Peru, the city of Puno is the most convenient choice.
You can reach Lake Titicaca by bus, car, or plane. Bus travel is the most affordable option, but you should consider that it's a lengthy ride and prone to delays. There are direct buses from La Paz to Copacabana. If you want to explore the lake from both countries, buses between Copacabana and Puno take about four hours, plus border time.
The fastest way to reach Lake Titicaca is by plane, although it's also the most costly choice. Lastly, you can also drive to Lake Titicaca. Just be cautious with high-altitude driving, as it can be treacherous if you're not used to it.
The Jesuit Missions Of Chiquitos (UNESCO)
In the vicinity of Santa Cruz, Jesuit Fathers – sent by the Spanish crown to bring Christianity to the indigenous people – built ten churches during the 16th century. Among them, six were designated UNESCO World Heritage Sites in the 1990s, making them some of Bolivia's most captivating historical landmarks.
These churches were inspired by humanists' "ideal cities." Their unique style blends Catholic architecture with local traditions. Mostly wooden structures, they feature double-sloping roofs and large porches.
In addition, the Jesuits developed an urban model in the area. Featuring a rectangular square where the church, school, and workshops occupied one side, while indigenous peoples' houses occupied the other three.
These six churches stand as living testaments to the legacy of the Chiquitos region. Unlike many other Jesuit missions across South America that fell into disrepair during the colonial period, the churches in Bolivia have managed to preserve their splendor.
Key Takeaways
In today's post, we showcased some of Bolivia's main tourist attractions that you shouldn't miss during your short trip.
However, if you happen to have more time to explore this country, consider visiting more attractions like:
The Inca trails
The Amazon rainforest
Samaja national park
The cities of La Paz, Tupiza, and Santa Cruz de la Sierra.
Bolivia is a country that has something for everyone. However, remember that Bolivia requires a COVID test from all inbound travelers to enter the country.
Want to get tested before your next trip to Bolivia? No matter where you are, find COVID testing locations near you with our international directory.