Beijing Food Guide: From Budget-friendly to Luxurious
·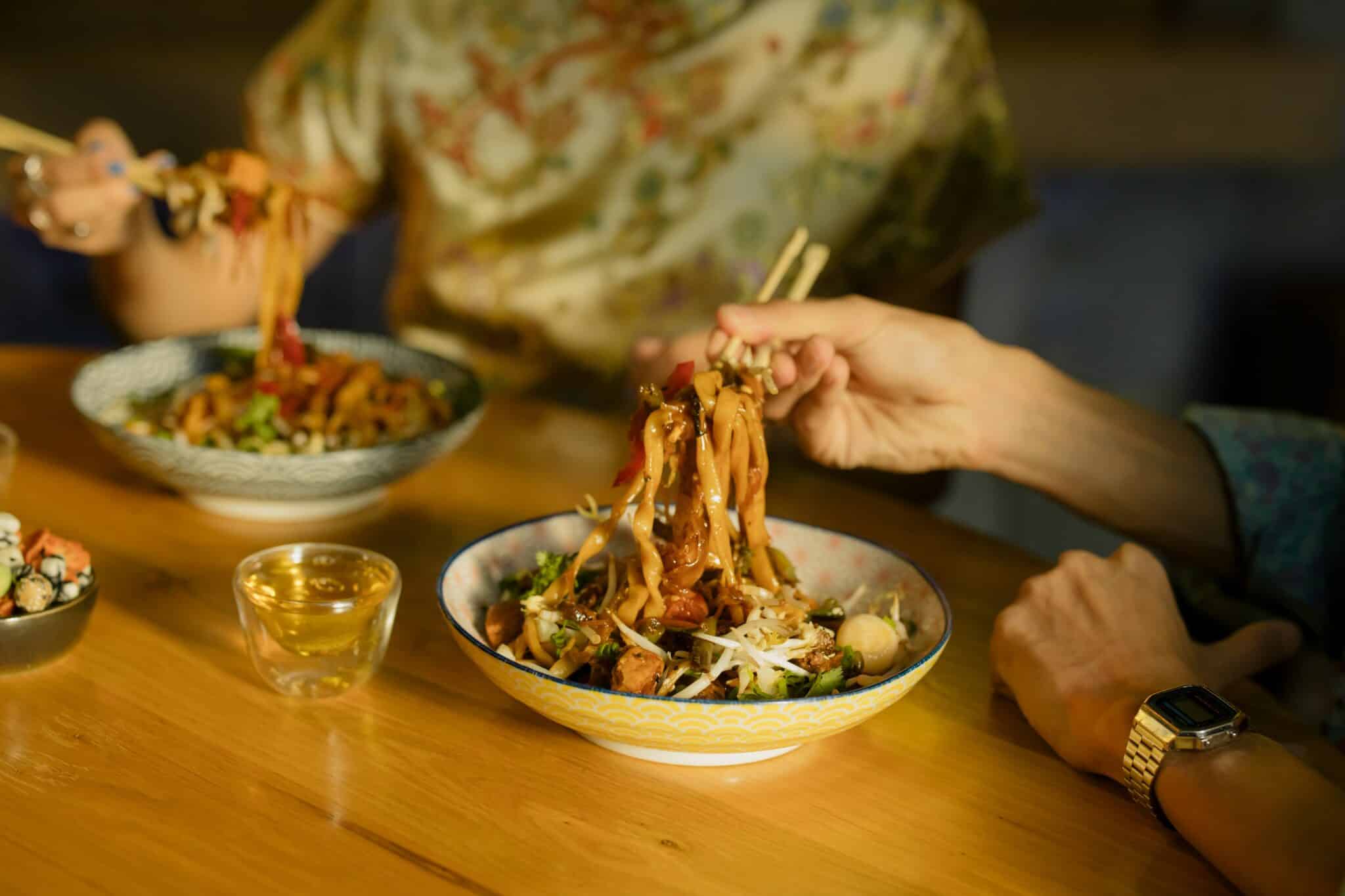 Beijing, also known as Peking, is the capital of China, and saying this city is anything less than enormous would be an understatement. With a population exceeding 21 million, Beijing ranks second only to Shanghai in terms of size and density.
Beijing is a city of boundless possibilities catering to every interest. Whether you're a shopping enthusiast or a culinary connoisseur, this global metropolis has something to offer. Monuments, museums, circuses, zoos, spas—Beijing's array of activities knows no bounds.
Today, our focus is on the food scene in Beijing. Embodying the principle of "something for everyone," we'll unveil both Michelin-starred restaurants and cherished local eateries.
Ready? Let 's go!
High-end Beijing Food
IN a city known for its opulence, a fine dining experience is never too far away. Consider these recommendations.
King's Joy Beijing
Setting the stage as the first vegetarian restaurant to receive 3 Michelin Stars, King's Joy highlights fresh,locally-sourced organic ingredients. It offers a luxurious dining experience with an emphasis on calmness and harp accompaniment. The restaurant has two menus – a fixed selection of classic dishes and a rotating menu showcasing seasonal creations.
Price range: Approximately 1.000 Yuan (127 USD) per person.
Address: 2 Wudaoying Hutong, Dongcheng District.
Jingji
For those seeking an upscale twist on local cuisine, Jingi offers a royal experience. With two Michelin stars, the restaurant crafts Chinese delicacies influenced by regional flavors, with an emphasis on fresh seafood and vegetables. Their signature Peking-style duck requires advance reservation due to its made-to-order preparation.
Price range: Approximately 1.400 Yuan (200 USD) per person
Address: 2F, The Ritz-Carlton Hotel, 83A Jianguo Road
Mid-Range Culinary Delights
If multiple Michelin-starred restaurants stretch your budget, don't worry. Beijing has options to satisfy your palate without breaking the bank.
Liu Quan Ju
Boasting an impressive 400 years of history, Liu Quan Ju started as an unnamed tavern during the Ming Dynasty, and has evolved into a local gem. Specializing in Shandong cuisine, its signature offerings include river fish and marinated or fried pork being. It also offers takeaway food in a small side venue.
Price range: Approximately 150 Yuan (20 USD) per person
Address: 176 Xinjiekou South Street
Zen
Zen offers an oasis of calm amidst the bustling city with its focus on Sichuan-style cuisine characterized by bold, spicy flavors. Founded by renowned Chef Wei Jinting, the restaurant's signature dish is a contemporary spin on Kung Pao chicken. Its extensive menu featuring 150 dishes mirrors the diversity of Chinese cuisine.
Price range: Between 200 and 350 Yuan (27 to 48 USD) per person, depending on dish selection.
Address: 302, 3F, 97 Qianmen Street
Budget-Friendly Gems
Beijing can be an expensive city, but it's not bereft of budget-friendly choices that can go toe-to-toe with some of the best haute cuisine. Of course, you will find the ubiquitous street food vendors, but here are some other choices:
Pang Mei Noodles
World-renowned noodle shop chain. Pang Mei Noodles' is a fan favorite. Those looking to try the spicy noodle specialty may have to brave a long line, but the reward – a satisfying bowl of hot (or cold!) noodles – makes it worthwhile.
Price range: Approximately 60 Yuan (8 USD) per person.
Address: Xiang'er Hutong, 69 Dongsi North Street
Bao Yuan
Craving dumplings? Bao Yuan is your destination. Their yuanbao-style dumplings are bigger and more filling than their traditional counterparts. With a variety of fillings, including numerous vegetarian options, these visually appealing dumplings are naturally dyed with fruit and vegetable juices.
Price range: Approximately 20 Yuan (2.75 USD) per serving.
Address: North side of Building 6, Maizidian Street
Key Takeaways
Beijing, a global hub encompassing diverse cultural facets and dynamic business environments, stands as a testament to China's multifaceted essence. Beyond it's international allure, Beijing's culinary scene, in particular, is a must experience for any food lover! Don't merely read about it—immerse yourself in this remarkable city and savor its delights firsthand.
Planning a Beijing food tour? China recently eased COVID entry requirements. Now, incoming travelers don't need a pre-flight negative COVID test but must complete a health declaration form.
Travelers may need a rapid antigen test upon arrival if:
They exhibit symptoms or a fever.
Their health declaration raises concerns.
A positive test might lead to recommendations for mask usage and self-isolation. However, China no longer enforces COVID-19 quarantine. Timely testing remains essential with the onset of symptoms.
Looking for COVID testing in China? Our international directory can help find a nearby location, regardless of required test type.