Beach Safety Tips: What Can You Do to Prevent Common Beach Injuries?
·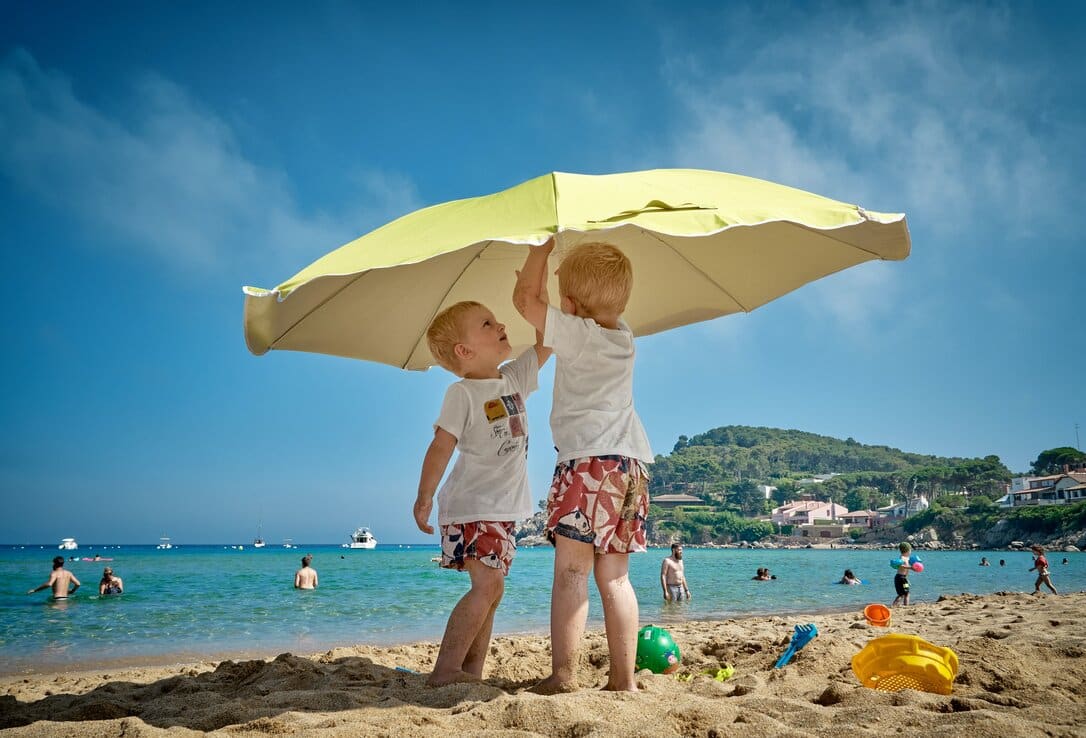 It's hard to beat a trip to the beach when it comes to restful and fun vacations. White sand and turquoise waters offer a relaxing atmosphere, plus you can experience exciting activities like snorkeling and surfing.
Furthermore, the beach is an ideal setting for any kind of trip. Whether you're visiting with family, friends, or enjoying a romantic getaway, you're sure to have an enjoyable time.
Unfortunately, almost everyone has suffered injuries at some point in their lives while at the beach.
The most common ones are:
Small cuts and scrapes
Getting sunburned
Getting stung by jellyfish
In this post, we'll give you some beach safety tips on how to prevent and treat these injuries. Ready? Let's dive in.
Small Cuts and Scrapes
When entering the water, rocks, sticks, or other debris may cause you to slip and fall. A great way to prevent this, especially if you're visiting a rocky beach, is to wear water shoes.
Water shoes are great since:
They don't absorb much water
They're designed for water activities
They will prevent you from slipping
They dry fast
They're inexpensive
A pair of water shoes might be especially useful for the elderly, since they are often afraid of slipping and getting severely injured in the water.
Moreover, carrying a small first aid kit in your beach bag or in your car is also a good idea. However, if you don't happen to have one in hand, lifeguards can usually provide one for you in case someone falls, gets cut, or is bleeding.
Sunburn
It's well known that not protecting yourself from the sun properly can damage your skin – and even your eyes.
Therefore it's well advised to:
Stay in the shade during peak sun hours (tent canopies are great for this)
Wear sunglasses
Stay hydrated
Wear sunscreen (at least 30 FPS)
Wear large hats
In case of sunburn, you should take a cold shower or apply a cold compress. Alternatively, you can also apply moisturizer or aloe vera to affected areas. However, if you're in pain, we recommend you take an over-the-counter medication.
You should see a doctor if you experience the following symptoms:
Fever
Rapid pulse
Feeling faint
Chills
Confusion
Blisters covering a large area of your body, especially if they have signs of infections like pus, tenderness, and swelling
Nausea or vomiting
A lack of urine output
Extreme thirst
Jellyfish Stings
Jellyfish are one of the most common sea creatures found in the ocean. There are multiple species and most of them carry venom in their tentacles to protect themselves from predators. As a result of this venom, jellyfish stings are very painful.
Jellyfish stings commonly cause the following symptoms:
Feelings of burning and stinging on your skin
A tingling sensation or numbness in the area of the sting
Red or purple skin where the jellyfish stung
There are more severe symptoms associated with jellyfish stings, including:
Vomiting
Nausea
Dizziness
Difficulty breathing
If you get stung by a jellyfish, you should get out of the water immediately and get treated.
Treatments for Jellyfish Stings
Hot water or salt water rinses are the most common treatments to decrease the burning sensation resulting from the sting. In fact, we recommend you take a hot shower as soon as possible after getting stung.
However, if you're in a lot of pain, you can try over-the-counter medications, such as:
Ibuprofen (e.g: Avdil)
Lidocaine (e.g: AneCream, LMX 4)
If you're experiencing an allergic reaction, like hives, you can relieve the pain with over-the-counter antihistamine cream.
There are some home remedies that are popular to treat jellyfish stings, like vinegar or baking soda. Evidence of the effectiveness of these remedies is inconclusive, but they might help relieve some of the pain.
Nevertheless, if you look for jellyfish sting treatments only, you'll find some odd and very risky suggestions. Some recommend applying human urine or meat tenderizer to the affected skin areas. However, this is not recommended by any medical authorities. In fact, meat tenderizers can cause damage to your skin tissue.
If your symptoms are severe, we recommend you consult a healthcare professional.
Key Takeaways
The beach can be a lot of fun, but it's important to stay safe while you're there. Today, we learned some tips on how to treat some of the most common injuries that may occur at the beach. However, keep in mind that beach safety precautions will vary depending on where you're going. For example, you might have to watch out for certain animals if you visit Australia. The best advice we can give you is always to do some research before your trip, no matter where you're going.
Want to get tested for COVID-19 before your next trip? No matter where you are, or what type of test you need, find COVID testing locations near you with our international directory.